Ron Solarz Returns to Eastern Consolidated
---
---
Investment sales broker Ron Solarz has rejoined Eastern Consolidated as an executive managing director and principal, Commercial Observer has learned. The industry veteran spent close to 17 years at Eastern Consolidated before joining Brookfield Financial in 2011.
"I'm sure I'm going to hit the ground running and it's going to be a good experience because it's comfortable," said Mr. Solarz, who starts work at Eastern Consolidated today.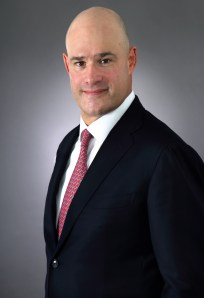 Over the course of his career, Mr. Solarz has brokered over $6 billion in commercial real estate transactions in New York City. Among the broker's most notable deals, Mr. Solarz arranged the sale of 240 East 27th Street for $210 million and the $125 million land sale of 160 West 62nd Street.
"Ron is one of the most dynamic sales brokers in the City and an asset in every sense of the word," said Daun Paris, the president of Eastern Consolidated, in a prepared statement. "He has always been a professional, a gentleman, and a true friend. We are thrilled to have him back."
Mr. Solarz joined Brookfield Financial in September 2011 with his long-time partner, Eric Anton. Both brokers were profiled in Commercial Observer in 2010. Mr. Anton will remain at Brookfield Financial.
"Brookfield's a great company and Eric has been a great friend and great partner for a long time but the punch line is it's a better move for me, there's nothing negative about it," Mr. Solarz added.