RFR's First UES Project Takes $70M Refi to Go Condo
---
---
Aby Rosen's RFR Realty closed a $70 million refinancing from M&T Bank for an Upper East Side apartment building it had recently considered selling.
RFR, which did not respond to calls for comment, will use the funds to convert the building to condominiums, sources with knowledge of the deal told Mortgage Observer.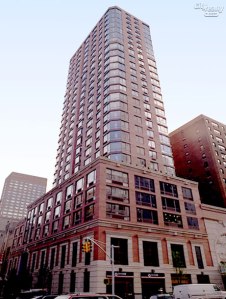 The 27-story building, at 300 East 64th Street, was built by the New York-based developer—then called RFR Davis—in the mid 1990s, according to published reports. It was one of the developer's first buildings.
In 2009, the firm took out a $24 million collateral mortgage on the property with Anglo Irish Bank, city records show. Wells Fargo refinanced that loan in 2010. M&T replaced the Wells Fargo loan last month with the $70 million refinancing, which carries a term of three to five years, said a source familiar with the deal. M&T declined to comment, citing client confidentiality.
In 2012, RFR put the 103-unit project on the block with Massey Knakal Realty Services for an undisclosed asking price, published reports show. Sources told Crain's New York Business at the time that the building could sell for over $100 million.
The building contains no rent-regulated apartments, making a conversion to condo potentially not overly cumbersome in terms of removing tenants. Other recent condo conversions, such as Harry Macklowe's 737 Park Avenue, have run into serious snags when developers moved to evict long-term and rent-regulated tenants.
Units at 300 East 64th Street range in listing price from $3,000 to nearly $12,000 per month, data from StreetEasy show.