Related Erecting Rental Building Adjacent to Abington House [Updated]
---
---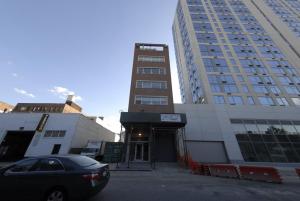 Related Companies is building a 300,000-square-foot rental building at 532 West 30th Street, adjacent to Abington House on the High Line, Commercial Observer has learned.
The building at 532 West 30th Street will have 189 units when it comes to market in the fall of 2016, said Joanna Rose, a spokeswoman for Related.
Plans call for demolition of the 15,447-square-foot, seven-story structure, which was built in 1920, according to Department of Buildings and PropertyShark records.
Related bought the property for $9 million last September, property records indicate.
At Abington House, with an address of 500 West 30th Street at 10th Avenue, Related and Abington Properties last month began leasing the 312 rental units that are spread over 33 stories.
Update: This story was edited to include information from Related.