Final Piece of South Brooklyn Beachfront Portfolio Sells
---
---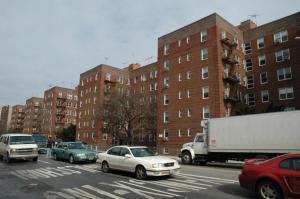 The final building in a nine-building beachfront portfolio in South Brooklyn that hit the market in January 2013 has sold for $31.5 million.
The 160,000-square-foot, 200-unit Sheepshead Bay rental building at 2835-2875 Ocean Avenue had an asking price of $34 million as of February, as Commercial Observer previously reported. 
The other eight buildings, which included Manhattan Beach Estates, a beachfront property at the end of Riegelmann Boardwalk on the eastern edge of Brighton Beach, sold for $78 million earlier this year.
"This was a very different asset from the other eight buildings," said Robert Knakal of Massey Knakal Realty Services, who listed the portfolio. "We thought the seller could maximize his proceeds by doing two transactions rather than one."
Mr. Knakal represented the seller, Davis Management Associates, a Great Neck multifamily property management company, along with Massey Knakal's Alex Svetlakov. The buyer, Meridian Properties, was represented by Aaron Jungreis of Rosewood Realty Group in this transaction.
In January 2013, Commercial Observer reported that the nine buildings hit the market for $124 million.
The deal for 2835-2875 Ocean Avenue, a six-story 1949 rent-stabilized building between Avenues X and Y, closed on March 31 and was recorded with the city yesterday, according to property records.