Crowne Plaza Slated for West 36th Street
---
---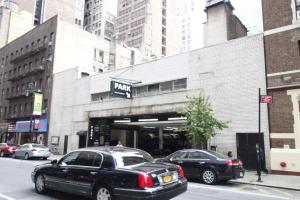 The city is getting its second Crowne Plaza hotel not too far from Crowne Plaza Times Square, Commercial Observer has learned.
The new Crowne Plaza, likely to be called Crowne Plaza Times Square South, will be at 320 West 36th Street between Eighth and Ninth Avenues and is slated to open at the end of 2015, according to the hotel's developer, Lance Steinberg, president of Raber Enterprises.
The company applied for permits from the Department of Buildings yesterday so it can break ground at the site, which houses a two-story garage. The garage tenant moved in less than two years ago and signed a deal with a buy-out clause.
The four-star hotel will have 250 rooms on 25 stories and have an 80-foot atrium in front of the building.
"It will be designed in the new revamped image of Crowne Plaza," Mr. Steinberg said, noting that Crowne Plaza is trying to rejuvenate its brand.
Crowne Plaza Times Square is at 1605 Broadway between 48th and 49th Streets.
At the end of 2012, Raber paid $33.5 million for adjacent commercial lots: 320 West 36th Street, 321 West 35th Street and 325 West 35th Street. The two 35th Street lots are being turned into InterContinental Hotels Group's Even Hotel.
"The whole city is becoming hot there," Mr. Steinberg said.