Chemistry Creative Moves to East Williamsburg
---
---
Content creation studio Chemistry Creative has signed a 4,000 square-foot lease for a space at 315 Ten Eyck Street (aka 305 Ten Eyck Street) in East Williamsburg.
The one-story, column-free property, which features 16-foot ceilings and a drive-in loading area, will house the companysound stage, cameras and lighting equipment.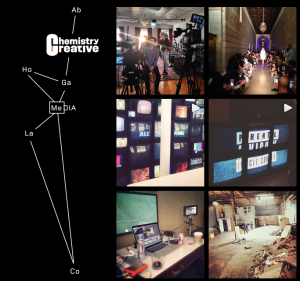 A notable transformation occurring in the area, with an influx of retail, office and other like-minded tenants in the same or similar industries, drew the tenant to the property, said Neil Dolgin of Kalmon Dolgin Affiliates, who arranged the deal with Grant Dolgin and Joseph Nicholas of the same firm.
The tenant also moved from a previous space it had subleased in North Williamsburg, an area that was getting "a little more crowded and expensive," he added.
Among other recent deals, Kalmon Dolgan brought 99-cent wholesaler Family Direct Trading to Queens earlier this month and in November arranged a 35,000-square-foot lease for Cirker's, a storage and moving company, in the former Winchester Fine Arts Building at 106 Bayard Street in Greenpoint, Brooklyn.
Rents for the Chemistry Creative space are $18 per square foot.