Brooklyn Led Multifamily Market in February
---
---
Year-over-year multifamily investment sales activity showed large gains across New York City in February, with Brooklyn leading the way in terms of transaction volume and dollar volume, according to Ariel Property Advisors' latest Multifamily Month in Review report.
Brooklyn was the most active borough with 52 buildings trading across 18 transactions for a total value of $343.5 million in sales. Last February there were just nine Brooklyn transactions, totaling $28 million.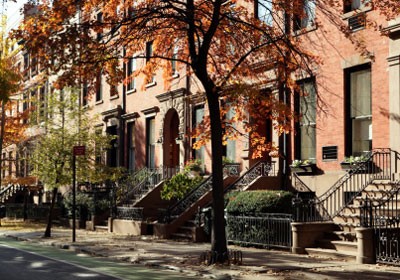 The city as a whole experienced a 59 percent year-over-year jump in the number of sales and 186 percent jump in dollar volume. A total of 40 transactions (97 buildings) netted $680 million this year, compared with the 32 transactions (61 buildings) that pulled in $237.7 million last February.
Shimon Shkury, president of Ariel Property Advisors, said in a written statement that the gains are partially attributable to increasing prices resulting from "tight inventory, robust buyer demand, and inexpensive financing."
Manhattan's  $157.8 million in sales — across just six transactions made up of seven buildings — was thanks in part to the sale of The Grayson at 247 East 28th Street for just under $100 million, which boosted dollar volume well above last year's $29 million in February sales.
Month-to-month, however, the number of buildings sold across the city increased just two percent from January and dollar volume declined six percent.
The Bronx saw steady sales on a month-to-month basis and made leaps on a year-over-year basis. Queens had a relatively light month, with just four transactions totaling $11.5 million. And Northern Manhattan was an exception, showing declines both month-to-month and year-over-year.