Mighty Quinn's Takes West Village Space
---
---
Fast casual barbecue restaurant Mighty Quinn's will be expanding to the West Village after signing a long-term, 2,760-square-foot lease at 75 Greenwich Avenue.
The space, formerly occupied by Bone Lick BBQ, will be designed in the image of Mighty Quinn's East Village flagship at 103 Second Avenue.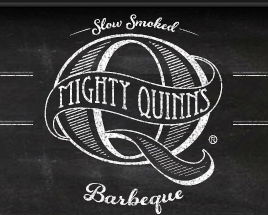 "This is a great location and we're very excited to bring our fast casual barbecue experience to the West Village," said Micha Magid, co-founder of Mighty Quinn's, in a statement.
Mighty Quinn's is expected to open three additional locations this spring, including outposts at Brookfield Place and BERG'N, the beer and food hall concept connected with Jonathan Butler's 1000 Dean Street development in Crown Heights. The restaurant already has an established presence at Mr. Butler's Smorgasburg food market.
Hugh Mangum, the chef and a partner at Mighty Quinn's, confirmed plans to open at 75 Greenwich Avenue with The New York Times last month. The lease at the West Village property was reported by The Wall Street Journal late Sunday.
Mighty Quinn's was represented by Jason Greenstone and Michael O'Neill of Cushman & Wakefield. Corey Zelnik and Adam Weinblatt of Zelnik & Company represented the landlord.
1000 Dean Street
,
103 Second Avenue
,
75 Greenwich Avenue
,
Adam Weinblatt
,
Berg'n
,
Bone Lick BBQ
,
Brookfield Place
,
Corey Zelnik
,
Cushman & Wakefield
,
Food & Drink
,
Jason Greenstone
,
Jonathan Butler
,
Micha Magid
,
Michael O'Neill
,
Mighty Quinns
,
Zelnik & Company