Marine Insurer Relocating on Third Avenue
---
---
The North American office of Oslo-based marine insurer Skuld will relocate to 757 Third Avenue from 805 Third Avenue, Commercial Observer has learned. The company has signed a 10-year lease for the entire 6,961-square-foot 25th floor of the RFR Realty-owned building.
The deal continues a brisk leasing pace at 757 Third Avenue, where Berkley Insurance Company, Laura Pomerantz Real Estate and Grant Thornton have all recently signed deals.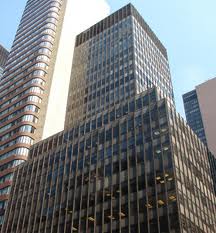 In addition to New York and Oslo Skuld operates offices in Aberdeen, Bergen, Copenhagen, Hamburg, Hong Kong, London, Piraeus and Singapore. The company, which employs 240 people worldwide, did not immediately return calls seeking comment.
RFR has invested $30 million in a repositioning of 757 Third Avenue since anchor tenant KPMG vacated 180,000 square feet in the building in 2012.  As reported by Commercial Observer, tax and advisory firm Grant Thornton signed a 15-year, 130,357-square-foot lease at 757 Third Avenue in the fourth quarter of 2013.  
The tenant was represented by Silvio Petrillo and Michael Affronti of CBRE. The landlord was represented by Alexander Chudnoff and Mitchell Konsker of Jones Lang LaSalle.
CBRE declined to comment on the lease. 
757 Third Avenue
,
805 Third Avenue
,
Alexander Chudnoff
,
Berkley Insurance Company
,
CBRE
,
Grant Thornton
,
Jones Lang LaSalle
,
Laura Pomerantz Real Estate
,
Michael Affronti
,
Mitchell Konsker
,
RFR Realty
,
Silvio Petrillo
,
Skuld