It's Official: Dairy Queen to Open in NYC in May
---
---
Dairy Queen will open its first Manhattan location at 54 West 14th Street this spring, the Berkshire Hathaway (BRK.A) company announced today. The company is targeting an opening in mid- to late May, according to a spokesperson.
The New York "DQ Grill & Chill" location will be the Edina, Minnesota-based company's first two-story restaurant, according to a press release. The 2,500-square-foot location will feature 60 seats on the downstairs level and 50 seats upstairs.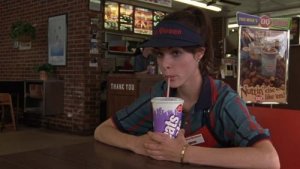 "For nearly 75 years, the Dairy Queen system has been serving fans in more than 6,400 locations throughout 27 countries. Now, we are bringing the world famous Blizzard Treat, the cone with the signature curl on top, and delicious Orange Julius beverages to our fans in New York City," said John Gainor, president and chief executive of International Dairy Queen Corporation, in a prepared statement.
The new location was first reported by The New York Post in December. Jeremy Modest of Ripco Real Estate represented the tenant. The landlord, who asked rent of $165 per square foot, was represented by Adam Langer of Zelnik & Co, according to the Post. 
Acquired by Warren Buffett's Berkshire Hathaway holding company in 1998, Dairy Queen is known to be a popular stop for the Oracle of Omaha. The company opened locations in Massapequa and the Staten Island Ferry Terminal last year.