FIT Inks Deal at 333 Seventh Avenue
---
---
The Fashion Institute of Technology has signed an 18-year, 55,000-square-foot lease at 333 Seventh Avenue.
The Samco Properties-owned building is located across the street from the college's campus on West 27th Street and the design school will relocate its administrative there. Asking rent for the property was in the $40s per square foot, according to a statement announcing the deal.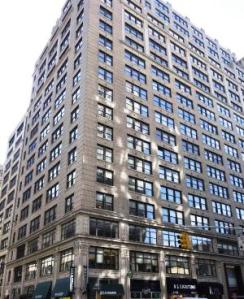 "We uncovered a hidden block of space and were able to assemble a group of contiguous floors close to FIT's main campus for its administrative offices," said Susan Kahaner, a senior manager director at Cassidy Turley, who represented the tenant, in a statement. "The additional space enabled FIT to relocate several offices from West 27th Street, which will make available much needed space on campus for academic use."
The 21-story building at 333 Seventh Avenue was built in 1920 and boasts a newly renovated lobby, upgraded systems and updated elevators. The building's tenant roster includes the New York City Department of Education, the Center for Family Support and Doctors Without Borders.
As reported by Commercial Observer, Jed Root, a fashion industry agency, signed a 10-year, 11,000-square-foot deal at 333 Seventh Avenue last year.
Ms. Kahaner represented the tenant alongside Jennifer Ogden and Tracy Johnson. The landlord was represented in-house by Josh Smith. The lease was first reported late Monday by The New York Post.