David Berley Pays $20M for UWS Retail Condo
---
---
Chairman of real estate firm Walter & Samuels, Inc., David Berley, has purchased a retail condominium at 2770 Broadway for $20.25 million.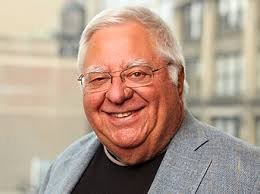 The transaction encompasses 9,500 square feet of retail space on the ground floor and basement levels at the base of the 20-story luxury Opus Condominiums, on the corner of 107th Street and Broadway on the Upper West Side.
"Multiple investors had their eye on this property given the desirable corner location and vibrant surrounding neighborhood," said Cohen Real Estate's Ric Kaiser in a prepared statement. Mr. Kaiser represented the buyer and the seller, Charles Ackerman of Ackerman and Co.
"In addition to the prime location, investors were attracted by the two credit-rated tenants that have long term potential and provide essential services for area residents."
The sale follows the $10.9 million sale of a retail condominium at 350 Bleecker Street and the $13.4 million sale of three retail units and six rental apartments at 1 Bleecker Street, 3 Bleecker Street and 324 Bowery, both of which Cohen Real Estate arranged.
"The retail condominium market is enjoying favorable conditions right now and we're excited about the prospects for the future," Mr. Kaiser said.
The space is currently occupied by Bank of America and Lens Crafters.