Brooklyn Getting its First Michael Kors, Fossil and Justice Stores [Updated]
---
---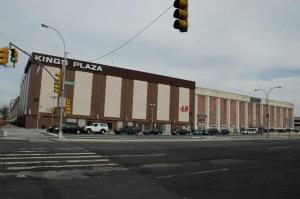 South Brooklyn's Kings Plaza Shopping Center will be home to the borough's first Michael Kors, Fossil and Justice stores, the mall announced.
Michael Kors, which sells sell apparel, accessories and footwear, leased 4,000 square feet at the borough's only enclosed mall. Fossil will sell its watches, handbags and jewelry out of a 1,100-square-foot space at the mall and Justice girls clothing store will sell its duds from a 4,200-square-foot space.
The 1.1 million-square foot, two-story mall at 5100 Kings Plaza, which is owned and operated by real estate investment trust Macerich, sits on the waterfront and is one mile north of the Belt Parkway.
Michael Kors will open in the fall. Fossil will open in the spring and Justice is set to open during the holiday season.
The retailers join Macy's, Sears, Best Buy, Victoria's Secret, MAC, A/X Armani Exchange and more than 150 other stores and eateries at the mall.
When asked for broker and rent information, the shopping center's marketing manager, Sara McGuinness, responded: "We do all of our deals in house and we do not disclose rents or contact name." [Update: This story was edited to reflect a comment from a shopping center spokeswoman regarding brokers involved in the deal and rents.]
5100 Kings Plaza
,
A/X Armani Exchange
,
Best Buy
,
Fossil
,
Justice
,
Kings Plaza Shopping Center
,
MAC
,
Macerich
,
Macy's
,
Michael Kors
,
Sara McGuinness
,
Sears
,
Victoria's Secret