Trinity's Pizer Named as Chair of Hudson Square BID
---
---
Jason Pizer, president of Trinity Real Estate, has been elected as Chairman of the Board of Directors of the Hudson Square Connection, the business improvement district announced today. Mr. Pizer replaces Laura Walker, president and chief executive of New York Public Radio, who had held the role since 2009.
"In just four years, the BID, working with other area stakeholders, has crystallized a vision for the neighborhood's future," said Ellen Baer, president of the Hudson Square Connection, in a statement. "Jason has played an instrumental role in determining the BID's priorities, nurturing the area's transformation and devising a strategy to create what will soon become New York City's most sustainable neighborhood."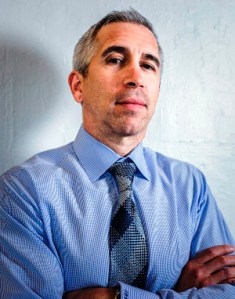 Trinity Real Estate has played a significant role in transforming the once industrial printing district of Hudson Square into a hub for creative, media and tech companies. Today, the real estate company owns 40 percent of the built space in Hudson Square.
"I am honored to follow Laura who has played an invaluable role in reimagining the neighborhood," Mr. Pizer added in the statement. "I look forward to building on our momentum and moving forward with our creative initiatives to attract more dynamic businesses, quality retailers, and visitors—as well as new residents–to Hudson Square."
Last year, Hudson Square Connection announced it was teaming up with the New York City Economic Development Corporation and the New York City Council on a $27 million streetscape improvement plan. The move is the latest attempt to transform the burgeoning business district into a 24/7 neighborhood.