Saparn Exec Arraigned, Suspected in Theft from Dozens of Buildings
---
---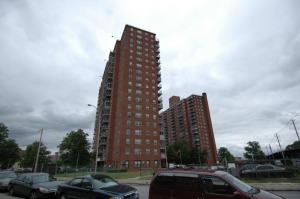 Saparn Realty's Alan Gorelick was arraigned today on felony charges of grand larceny (one count) and criminal possession of a forged instrument (nine counts) today in Manhattan Supreme Court in connection with the theft of more than $600,000 from a Gravesend, Brooklyn, Mitchell-Lama facility he managed, Commercial Observer has learned. The case is being prosecuted by Manhattan District Attorney Cyrus R. Vance, Jr. Mr. Gorelick pleaded not guilty.
Mr. Gorelick is also suspected of stealing more than $2 million from 30 to 40 other buildings, according to court documents presented today, and the investigation is ongoing.
As vice president of Garment District-based Saparn, which he runs with his wife Anita Sapirman, Mr. Gorelick is the liaison with the banking community and he heads up the firm's sales and mortgage brokerage departments. 
As Commercial Observer previously reported, between December 21, 2006 and December 6, 2011, Mr. Gorelick allegedly diverted $610,914.94 from Harway Terrace, a two-building co-op complex with more than 340 apartments at 2475 West 16th Street, and deposited it into Saparn's business account. If convicted of the top charge, he could serve 15 years behind bars.
And there could be more charges ahead for him.
According to the Statement of Facts in the case, "while the loss to Harway Terrace ended in 2011, the loss to other buildings continued into 2013… To date, our investigation has shown that Alan Gorelick diverted over $2,135,539.47 from the accounts of the various buildings Saparn managed."
The judge kept the amount of Mr. Gorelick's bond at $750,000. His next court date is March 5.