Park Slope Multifamily Property Trades for $3.5M
---
---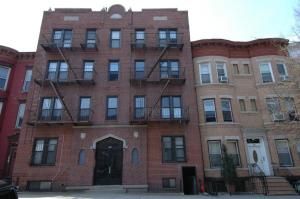 A four-story, 12,176-square-foot brick Park Slope walk-up has sold for $3.5 million to a private investor. The seller purchased the 19-apartment building, at 288 6th Street, in 2006.
"We are continuing to observe the trend of Manhattan investors storming into Brooklyn," said Besen & Associates' Lev Mavashev, who represented the buyer, DSA Realty Associates, a Manhattan based owner/manager, in the deal. "Park Slope is long established as a desirable residential neighborhood, and now even the outskirts are attracting Manhattan investors."
Besen's Glenn Raff represented the seller, 288 Sixth LLC, in the transaction.
All rent-stabilized units in the building are occupied.