No Holding Back: Robert Lapidus
---
---
Robert Lapidus remembers Midtown South vividly. Not the red hot Midtown South of today, but the Midtown South from nearly a decade and a half ago, when his firm, L&L Holding Company, bought 150 Fifth Avenue. Rents in the building were $26 per square foot, the property was operating "like a hotel," and the submarket was viewed as a low-cost alternative to Midtown. L&L overhauled 150 Fifth Avenue—thorough renovations are now a company specialty—by expanding the floor plates and knocking down walls to create open spaces for a new wave of tenant. The strategy landed L&L a full building deal with music publisher EMI, one of the creative forefathers to hint toward the birth of cool in the submarket. With the past as a blueprint and the future as inspiration, L&L went into their renovations at 114 Fifth Avenue, purchased early last year with Lubert-Adler, with the same spirit that made 150 Fifth a success. And it's paying off once again. Last month, Mashable, a name at the forefront of social media, took nearly 40,000 square feet; closely followed by MasterCard, which will outfit its new 60,000-square-foot space in the building for its product development teams. Mr. Lapidus told Commercial Observer how his firm stays ahead of the times and how he views the market today.  
What has made the experience at 114 Fifth Avenue special?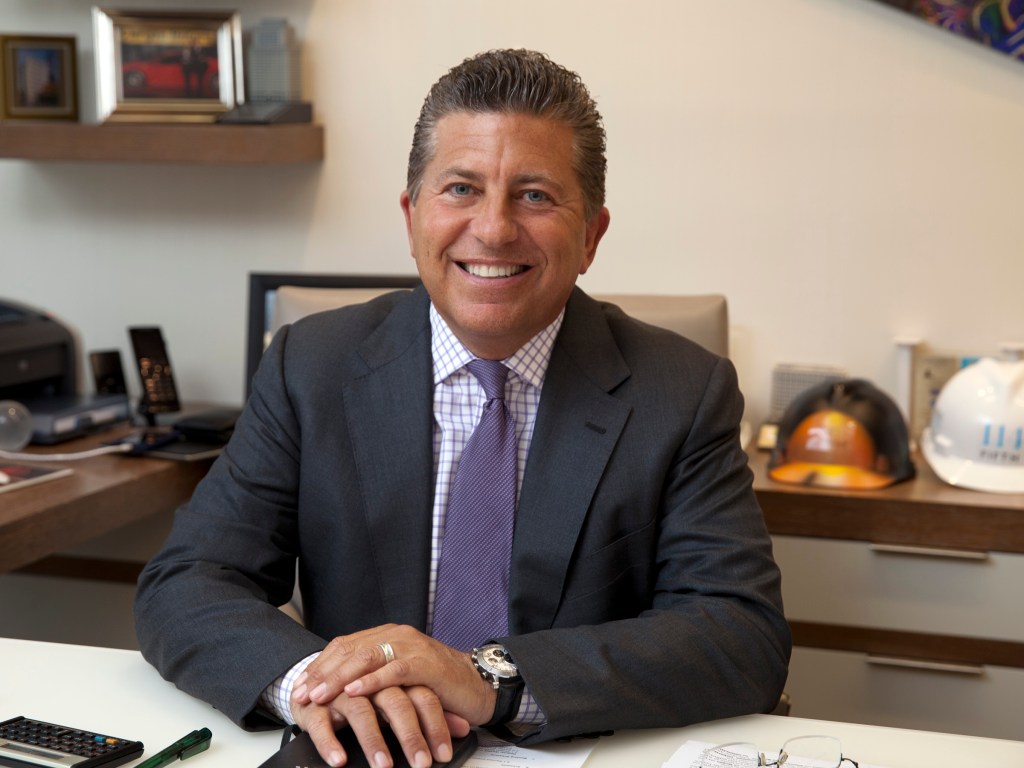 I think the story with 114 follows the lines of 150 and 200 Fifth by taking older buildings with character and bringing them into the 21st century. We saw this building as an opportunity to do that, and fortunately the tenants are seeing it too. The tenants looking at our building seem to be looking at [Edward] Minskoff's 51 Astor [Place]. If you're competing with new construction out there, you know you are doing the right thing.  
Will the Mashable and MasterCard leases help attract more tenants? 
I don't know if those leases will attract tenants. It's more [about] what have we done to that building in that submarket and how it is attracting this kind of tenant. So the other tenants that we're talking to also have a creative or technology side and want to be in that submarket. If you want to be in that submarket and you want a full floor, there aren't really a lot of options. There are a couple of bigger spaces, like 11 Madison [Avenue], but a lot of the inventory there in and around Park Avenue and the true Flatiron District—most of the buildings are pretty small, and a lot of them are old and haven't been renovated.  
How did you know Mashable was a good fit? 
When you're looking at tenants that aren't as established as MasterCard or IBM, you spend a lot of time looking at their balance sheet and their credit worthiness and understanding their business model. They compete with a company like Huffington Post, your kind of online news advertising. How do they get their revenue, what does their growth curve look like, who are the investment bankers behind them? But it has been a process, and that one probably took about three months of discussion until the lease was signed.  
Tell us about your company strategy and how 114 fit in.   
We always look for opportunities where we can add value. L&L is a very tenant-centric organization. We look for well-located assets that need tender love and care to bring them into the modern world, [and] 114 totally fit into that. There were three tenants in the building; two had vacated, and the other was leaving. We had a blank canvas to do all the renovations from ground zero. You want to change the lobby experience as best as possible, change the vertical transportation and basically create all new building systems and roof amenities. The tenants in Midtown South want that cool/hip factor, so they like the older building with the brick, but with modern amenities. They don't want to be in the modern glass structure. They want something in between, so you give them the best possible product that you can in the market they want to be in. 
How do you interpret the evolution of Midtown South?
When we bought 150 Fifth Avenue, it was our first investment down there. There were 125 tenants or so in this 200,000-square-foot building, and it was almost being run like a hotel. There were no building systems; there was no sense of anything. We saw the value of creating larger floor plates, because a 20,000-square-foot floor plate was a real differentiator in that submarket, and we ended up getting EMI for a lease for the entire building, and they put all their divisions in there. 
In the old days, people worked 9 a.m. to 5 p.m., Monday to Friday. Today, we're all plugged in 24/7, so how do you balance that out? You probably want to live closer to work, and a lot of these areas, like the Flatiron District and others that are attractive to newer tenants, were initially residential neighborhoods. After people lived there for a while, they said, 'Gee, I want to work near where I live,' and all of a sudden, alternative markets started emerging in a major way. It's the old economy versus new economy discussion. Midtown South always was a lesser expensive opportunity for a tenant who couldn't afford Midtown, and that has totally gone upside down. Midtown South has exploded. Deals are being done in some of our buildings in the $70s and $80s [per foot range]. There are some [properties] in Midtown that don't achieve those rents.
Has Midtown South pricing hit a plateau? 
I don't think so. New York City is still going to be differentiated between the haves and have-nots. If you have competitive space in this submarket, your success will be market-driven. A high tide lifts all boats. But if you have a specialty building that tenants want, they will pay up for it. And tenants are paying up for not only location but design and amenities. 
Tech tenants are moving downtown. Are you seeing that? 
At 195 and 222 Broadway, the old-line tenants like Morgan Stanley and the law firms are gone, and you have companies like the XO Group and Omnicom and Condé Nast and Harper Collins, so you really see it in our buildings—that new economy versus old economy. Tenants are growing, tenants want more collaborative space, they are changing their culture, and they are getting younger. Now, good buildings downtown are the cheap alternative to Midtown South. So the old argument that you used to make about Midtown South being the alternative to Midtown applies to Downtown. 
Has the progress at the World Trade Center helped the Downtown Manhattan market?
Absolutely. The $25 billion or so of infrastructure being built and invested there, the new transportation hubs, the number of people it will bring. We're seeing retailers looking and expecting to do tremendous business there because of the millions and millions of tourists and the tens of thousands of people that work down there. We think the submarket that we've branded Downtown North, in proximity to the new Trade Center, has exponentially improved. [But] there has to be a logical nexus between that amenity base and your building. So if you're all the way down on Water Street, you won't partake in those benefits. But if you're 195 or 222 Broadway, you're right there.   
There seems to be a lot of optimism out there. Does this feel like the "boom" years?
Capital from all over the globe wants to be in New York, because as screwed up as our country is, sometimes we're in a lot better shape than the rest of the world. Capital from all over the globe looks to us for safety and at New York City as the safest of those markets. And because of that, prices are escalating. The good news about this time around is that it's not just based on leverage. If you think of how we got to where we got in 2008 and 2009, it had a lot to do with overleveraging. Harry Macklowe bought great real estate at a high price, but it was very highly leveraged. If he leveraged that entire portfolio at 50 percent, he would still own that portfolio today, and everything would be fine. So the good news is the leverage is not as high in this cycle. [But] it's starting to creep up a little bit, so you have to be concerned and think about that.
Everything we look at, we ask: Can we make it better? Can we add value? And we worry about the aspects we can control. I can't control the forward yield curve, I can't control what's going on in politics, but I know, if we buy a building like 114 Fifth that's tired and needs to be renovated and has low-paying rents, we can renovate it and bring the rents up. We can control that side of the equation.   
11 Madison
,
114 Fifth Avenue
,
150 Fifth Avenue
,
195 Broadway
,
200 Fifth Avenue
,
222 Broadway
,
51 Astor
,
IBM
,
mashable
,
MasterCard
,
midtown south
,
Robert Lapidus
,
L&L Holding Company