Lori Shabtai Departs Winick, Mulls Next Move
---
---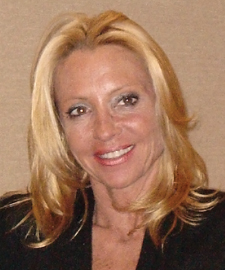 Broker Lori Shabtai has left Winick Realty Group, where she started her real estate career in 2005, Commercial Observer has learned.
She said she left of her own accord and is contemplating her next career move while penning a series of books about her life. She said she has been in talks with people in various industries about job opportunities, but declined to elaborate. 
"I just felt like I needed to take myself out—take a little break," Ms. Shabtai said, noting that as of late she found herself thinking: "I've got to be having more fun than I'm having."
Now that her three children are adults, Ms. Shabtai said there is no limit to what she can do in the next chapter.
"I had a wonderful career over the last whatever years," she said. "It was great. Now I have an opportunity to change things up a little bit." Winick did not respond to a request for comment.
Ms. Shabtai's notable deals included recently co-representing Yoga Works in a deal for space in the Brooklyn Municipal Building at 210 Joralemon Street. The store is slated to open this year. She also brought the outdoor apparel maker R.E.I. to a 39,000-square-foot space in Soho's Puck Building. (Puck Building owner Kushner Companies' chief executive officer Jared Kushner owns Observer Media Group, which publishes Commercial Observer.)
Ms. Shabtai had some advice for newbies or those considering a career in commercial real estate: "Don't let all the big shoulders and the back-stabbing exterior fool you. It's an industry of really kind and caring people."