HKS Negotiates $120 Million Loan from Goldman Sachs for 12 East 88th Street Acquisition
---
---
In one of its largest brokered deals in the last year, HKS Capital Partners has arranged a $120 million loan from Goldman Sachs for Simon Baron Development Group's acquisition of 12 East 88th Street in Carnegie Hill, Manhattan.
Ayush Kapahi, a founding partner at the boutique brokerage firm, negotiated the three-year loan out of HKS Capital's Manhattan office, Mortgage Observer has exclusively learned.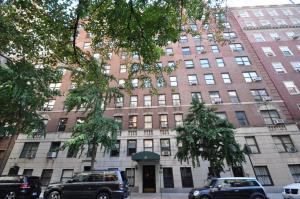 SBD acquired the property from Nostra Realty, a New York-based real estate company run by the Kwiat and Ferman families, for $105 million earlier this month. Nostra had owned the building since 1968.
SBD President Matthew Baron said the development company plans to convert the 13-story prewar rental building located between Fifth and Madison Avenues into high-end condominiums—one of the latest such conversions as more owners of Manhattan real estate look to maximize profits with luxury condo developments.
"HKS was instrumental in helping us secure the financing for this complex deal," Mr. Baron said. "Ayush and the HKS team were there every step of the way."
The Rosario Candela-designed building has 85,839 square feet of residential space with 65 apartment units and 1,800 square feet of office space.
"Obtaining non-recourse financing for this condo conversion transaction, reiterates that the capital markets are very much alive and willing to take risk for the right asset and the right sponsor," Mr. Kapahi said.