Green Mountain Coffee Roasters Leases First NYC Space
---
---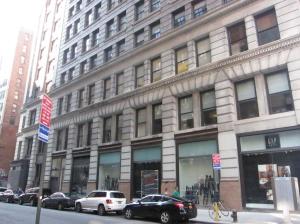 Green Mountain Coffee Roasters has signed a lease for 6,200 square feet at 120 Fifth Avenue, Commercial Observer has learned, marking the public company's first New York City location. The specialty coffee and coffee makers' new sales office and showroom will span the entire third floor of the Bromley Companies' 70,000-square-foot building at the corner of 17th Street.
"The space was on the market less than 30 days when we struck a deal with Green Mountain for one of the best spaces in the building with 13-foot ceilings, original exposed steel columns and oversize 9-foot windows," the landlord's broker, Bromley's Peter Tong, said in a prepared statement.
The maker of the popular Keurig single-serving coffee machine, Green Mountain saw its stocks soar earlier this month after announcing a partnership with Coke.
Green Mountain was represented in the deal by Kevin Daly of Cushman & Wakefield (CWK), will move in after TPG Architecture designs the new space. Cushman & Wakefield declined to comment.
The building is 100 percent occupied with tenants including Barnes & Noble (office), the Gap (retail) and Chanel (office).
The asking rent was $60 per square foot, Mr. Tong said.
120 Fifth Avenue
,
BARNES & NOBLE
,
Bromley Companies
,
Chanel
,
Coke
,
Gap
,
Green Mountain Coffee Roasters
,
Kevin Daly
,
Peter Tong
,
TPG Architecture
,
Cushman & Wakefield