Bronx Housing Complex Sells for $24M
---
---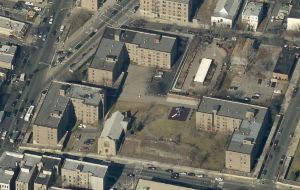 An affordable housing complex in the Morrisania section of the Bronx has sold for nearly $24 million.
Preservation Development Partners bought the Albert Goodman Plaza Apartments, at 970 Boston Road and 665 East 163rd Street, from Excel Bradshaw Management Group. The complex includes four elevator apartment buildings with 250 apartments and two commercial units. The sale price was $23.8 million.
Amit Doshi, Lynda Blumberg and Shallini Mehra of Besen & Associates represented both sides in the transaction.
"The purchaser is a highly competent operator who continues to deliver needed affordable housing in New York," Mr. Doshi said in a prepared statement.
As part of the deal the apartments will remain affordable for another 20 years. The new landlord plans to invest $8.8 million in capital improvements.