Medical Practice Signs Lease at 62 East 88th Street
---
---
An OB/GYN medical practice has signed a long-term lease with renewal options for 4,367 square feet in the medical condominium at 62 East 88th Street.
Simone Healthcare Development, the landlord, acquired the condominium in February 2013 and recently completed a renovation of the space. Located between Park and Madison Avenues, the 19,000-square-foot commercial condo boasts a private entrance separate from the residential units at 60 East 88th Street.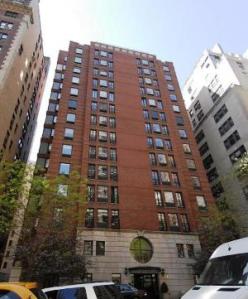 "We believed there would be a strong market for modernized healthcare space in this location, and we're excited to see the evidence of that demand," said Patricia Simone, vice president of leasing and operations of Simone Development, in a prepared statement.  "This prime Upper East Side location is ideal for a growing medical practice and we see the property as a great addition to our growing healthcare real estate portfolio throughout the greater New York metropolitan area."
The tenant, an OB/GYN practice, is headed by Drs. Laura Schiller, Caitlin Fiss and Catherine Goodstein. Drs. Schiller and Fiss previously operated their offices out of Fifth Avenue OB/GYN at 1150 Fifth Avenue.
"62 East 88th Street is one of a handful of medical properties which can accommodate 4,000+ square foot users in a white-glove, high-end luxury condominium building," added Paul Wexler of Corcoran's Wexler Healthcare Properties Group in a statement.
The Wexler Healthcare Properties team at the Corcoran Group acts as the exclusive listing agent at 62 East 88th Street. Two units in the condominium remain available for lease.