Increase in Investment Sales in Upper Manhattan
---
---
GFI Realty Services reports that its investment sales activity across all of New York City has increased 37 percent in 2013. Over half of those transactions came from the Manhattan market, specifically in upper Manhattan.
Roni Abudi, a managing director at the firm, oversaw several deals including the sale of 3660 Broadway, a 61-unit apartment and retail building, for $23 million and 603-607 West 139th Street, an 42-unit building, for $8.5 million.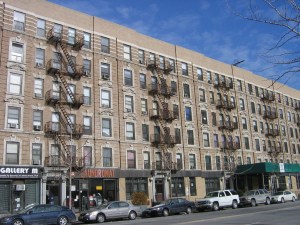 "We fully expect to tap into a growing pool of buyers and sellers in the coming years, particularly in Manhattan, where we experienced a tremendous increase in our investment sales activity in 2013," said Michael Weiser, president of GFI Realty, in a prepared statement. 
The firm also saw a 28 percent increase in its Brooklyn sales. Notable transactions included the sale of a two-building portfolio consisting of 655 5th Avenue and 249-251 19th Street for $8.1 million and the 47-unit 475 Ocean Street for $150,000 per unit.