HAP Investments in Contract for East Harlem Site
---
---
HAP Investments is in contract to acquire 247-249 East 117th Street in East Harlem from PGC New York 1 LLC, The Commercial Observer has learned. The acquisition price is $3.2 million, according to a source familiar with the transaction.
"We are excited to have purchased this strategic site in East Harlem and look forward to a future development that will provide new rental housing for local residents as well as others in the Greater New York City area," said Eran Polack, chief executive of HAP, in a prepared statement.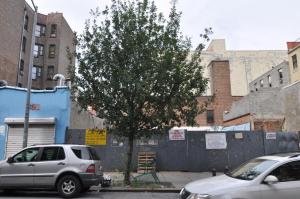 The site, located on the north side of East 117th Street between 2nd and Third Avenues, can accommodate a 12-story rental property with commercial and community space, according to a statement announcing the sale. The buyer has tapped Daniel Goldner Architects to design the building.
Based in New York with an office in Tel Aviv, HAP specializes in mid-sized residential and commercial properties. The company's projects include others in East Harlem and Upper Manhattan, including a six-story apartment building at 419 East 117th Street and a 30-unit mixed-use development at 120th Street and 2nd Avenue.
The sale was brokered by Robert Shapiro of Massey Knakal Realty Services. The seller had asked $3.75 million, or $159 per buildable square foot, according to marketing material from Massey Knakal.