Burger Joint Smashes into Heavy Traffic Zone
---
---
Smashburger has signed a 5,432-square-foot new lease for a retail space at 10 West 33rd Street with plans to move in this coming April.
David Levy, principal of Adams & Co., who represented the tenant and the landlord, struck a concurrent deal for 1,385 square feet of contiguous space for a Dunkin Donuts.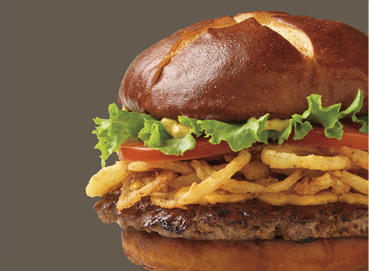 "This is a very good location for food," he said. "You have commuter traffic from the Empire State Building, traffic from Madison Square Garden. You're about 100 feet out from Fifth Avenue… It's a crossroads of all these traffic patterns."
Mr. Levy, who had recently placed two other Dunkin Donuts into locations elsewhere in the city,  said that initial talks with the Dunkin Donuts owner – who owns franchises for both retailers moving into the 10 West space – led to negotiations for a splitting of the space that made both parties happy.
"The fact that they had two different brands to put into the same space was very helpful," he said.
Asking rents on the space was $191 per square foot for the Smashburger space, while asking rent was $250,000 annually for the 1,385-square-foot storefront. 
Built in 1914, 10 West 33rd Street is a 12-story, 319,200-square-foot building. Notable tenants, most involved in the accessory or design space, include A Classic Time Watch Co., Steve Madden, Barganza, Global Design Concepts and Gina Group, with retail tenants including Legends Bar & Grill, BCD Tofu House, and United States Post Office.
Adams & Co. specializes in property management, brokerage and consulting services.