Barneys to Make Chelsea Return
---
---
Luxury retailer Barneys has announced plans to return to Chelsea with a 57,000-square-foot downtown flagship at the store's original location at 101 Seventh Avenue.
The new store, slated to open in 2017, will consist of five floors at space now occupied by discount department store Loehmann's, which has filed for bankruptcy.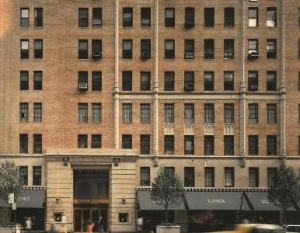 "Today's announcement represents the realization of our long-standing goal of returning to downtown with a substantial location," said Mark Lee, chief executive of Barneys New York, in a statement. "The opportunity to revitalize our presence with a state-of-the-art store on the same street where the company served customers for 75 years only enhances that plan. We believe the robust and growing downtown market is under penetrated in terms of a larger specialty retailer, and we look forward to serving these customers again with what we anticipate will be one of our most important stores."
Barneys first set up shop in Chelsea in 1923 as a discount retailer but by the 1970s had become a luxury menswear store. In 1976, the company began selling women's clothes. The retailer opened its Madison Avenue flagship—the company's largest location—in 1993 and closed the Seventh Avenue branch four years later.
"The face that the site is still referred to as 'the former Barneys store'–20 years after it left–shows the impact it had on the neighborhood," said Jeffrey Roseman of Newmark Grubb Knight Frank, who represented the tenant, in a prepared statement.
Hedge fund Perry Capital acquired Barneys New York in a debt-for-equity swap in 2012. Prior the acquisition, the retailer had flirted with its second bankruptcy in 16 years. The deal with Perry reduced the company's debt by $540 million, according to a report by Bloomberg News.
Barneys is leasing the Seventh Avenue space from landlord Equity One. The landlord was represented by Peter Ripka of Ripco Real Estate.