NYCEDC Designates Morningside Heights Property for 125,000 SF Development
---
---
The New York City Economic Development Corporation has designated a city property at 2040 Frederick Douglass Boulevard in Morningside Heights for a new project with more than 50 apartments and a new space for Millennium Dance Company, The Commercial Observer has learned.
Artimus Construction, which won an RFP process initiated by the NYCEDC in February and paid $25 million for the site, plans to transform the corner of 110th Street and Frederick Douglass Boulevard, currently occupied by a BP gas station, near the northwestern corner of Central Park, into a 125,000-square-foot mixed-use project.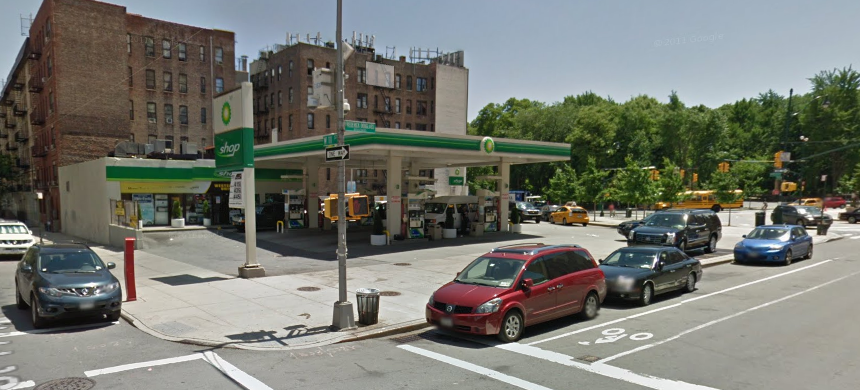 "Artimus' proposal compellingly meets the goals set forth in the RFP to bring new market-rate and affordable housing, significant community space with strong ties to the local community, and new commercial space to the area, and they have a strong record of successful projects in the neighborhood," a NYCEDC spokesperson said in an emailed statement. "We are pleased that New Yorkers will benefit from these new amenities at the gateway to Harlem."
The community component will house the Harlem-based dance company, which according to sources could move from its existing 3,000-square-foot space at 2542 Frederick Douglas Boulevard, growing into the new space that will span a minimum 8,600 square feet.  
A majority of the square footage will lie in the project's minimum 56 apartments, at least 20 percent of which must be affordable, and a retail component with a minimum 8,000 square feet space will likely house a restaurant. 
"We are proud and excited to have been selected as the developer, and would like to thank EDC for its work in helping to revitalize this important corner of Central Park," an Artimus spokesperson said in an email. 
Millennium Dance offers open classes for adults and a youth program that includes a pre-professional track, and the company has performed at venues including the Apollo Theater, the Bronx Museum, the Waldorf Astoria Hotel and One Police Plaza.