Equity Office Inks Blink Fitness, Organic Avenue to Bryant Park Deals
---
---
Equity Office has signed the first two retail leases at its repositioned 5 Bryant Park property.
In the larger of the two long-term deals, Blink Fitness, an Equinox Fitness brand, has signed an 18,765-square-foot lease on the ground and basement levels of the property.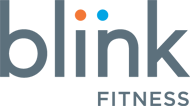 Juicer Organic Avenue has also signed a deal at the property formerly known as 1065 Avenue of the Americas. The tenant's 1,466-square-foot space includes over 20 feet of frontage on 40th Street and is directly adjacent to 5 Bryant Park's lobby.
In its former configuration, the building at 5 Bryant Park had been utilized as a bank and a Staples location but had become functionally obsolete in both size and configuration, according to landlord broker Patrick Smith of SRS Real Estate Partners.  
The landlord has reconfigured the retail space into seven separate blocks ranging in size from approximately 1,500 to approximately 19,000 square feet, designed by Dan Shannon, architect at Moed de Armas & Shannon Architects.
"Equity Office came up with a scheme with architect Dan Shannon to re-skin the retail and reposition the retail in sizes and configurations that were reflective of market demand," Mr. Smith said in an interview with The Commercial Observer.
The retail space on 40th Street carries asking rent of $225 on the ground floor and $100 on the lower level.
Mr. Smith represents the landlord alongside Matt Ogle, Mark Kapnick, Erin Grace and Corey Zolcinski. Blink Fitness was represented by Peter Levine of Charter Realty. Jack Terzi of JTRE represented Organic Avenue.
1065 avenue of the americas
,
5 Bryant Park
,
Blink Fitness
,
Charter Realty
,
Corey Zolcinski
,
Dan Shannon
,
Equinox Fitness
,
Equity Office
,
Erin Grace
,
Jack Terzi
,
JTRE
,
Mark Kapnick
,
Moed de Armas & Shannon Architects
,
Mott Ogle
,
Organic Avenue
,
Patrick Smith
,
Peter Levin
,
SRS Real Estate Partners