Blizzards in the Forecast as Dairy Queen Signs NYC Lease
---
---
Dairy Queen, the Midwestern purveyor of the Blizzard, is coming to New York City.
The New York Post reports that the Edina, Minn.-based company has signed a lease for 2,500 square feet at 54 West 14th Street. DQ, which first opened in Joliet, Ill. in 1940, will debut in New York next spring on the ground and mezzanine levels of the property.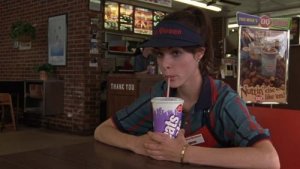 As reported by The Commercial Observer, Dairy Queen reiterated its intention to open a Manhattan location as the company neared the opening of its first Long Island store in May.
"We're just looking for the right spots," Samantha Krogfus, a company spokeswoman, said at RECon in Las Vegas.
Acquired by Warren Buffett's Berkshire Hathaway holding company in 1998, Dairy Queen is known to be a popular stop for the Oracle of Omaha.
Jeremy Modest of Ripco Real Estate represented the tenant. The landlord, who asked rent of $165 per square foot, was represented by Adam Langer of Zelnik & Co.