Come Fly with Me: The Economic Impact of NYC's Airports
---
---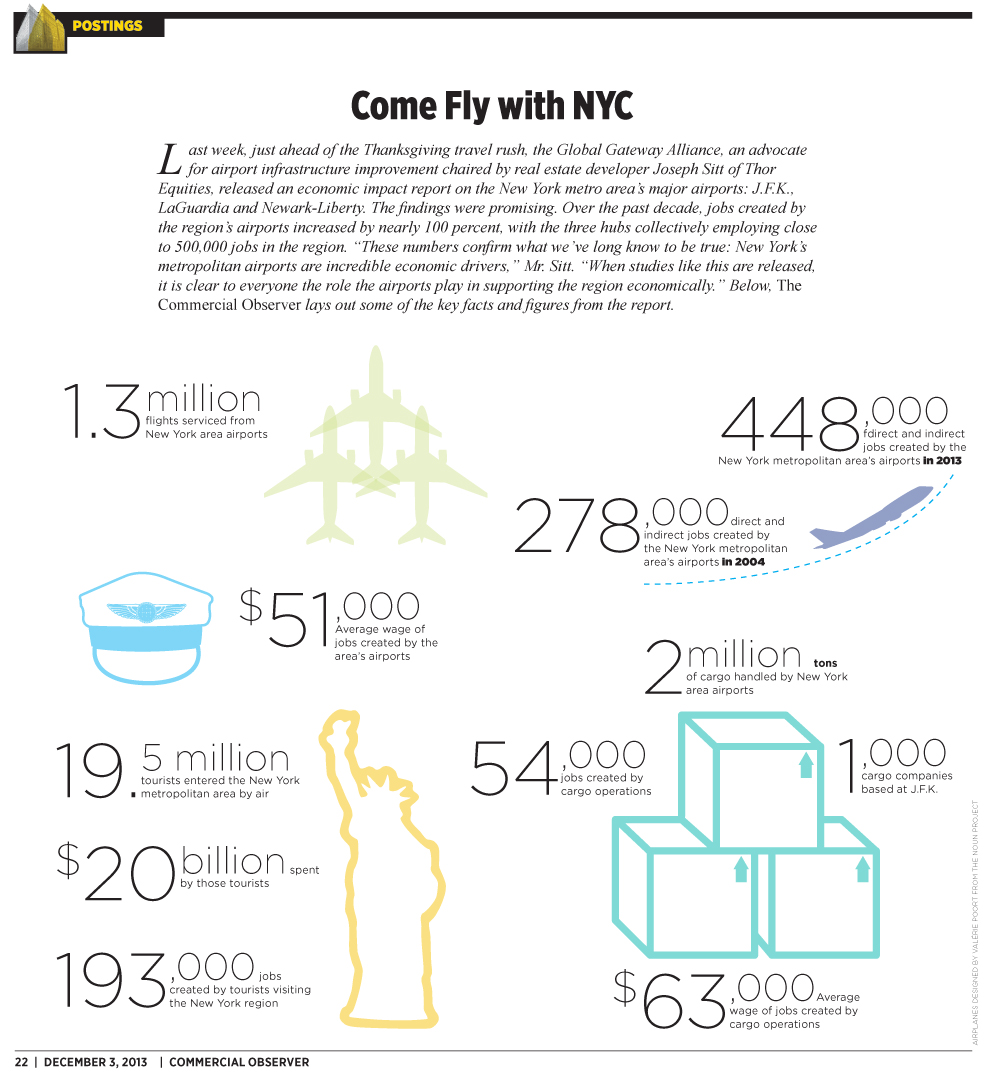 Last week, just ahead of the Thanksgiving travel rush, the Global Gateway Alliance, an advocate for airport infrastructure improvement chaired by real estate developer Joseph Sitt of Thor Equities, released an economic impact report on the New York metro area's major airports: J.F.K., LaGuardia and Newark-Liberty. The findings were promising. Over the past decade, jobs created by the region's airports increased by nearly 100 percent, with the three hubs collectively employing close to 500,000 jobs in the region.
"These numbers confirm what we've long know to be true: New York's metropolitan airports are incredible economic drivers," said Mr. Sitt. "When studies like this are released, it is clear to everyone the role the airports play in supporting the region economically."
Below, The Commercial Observer lays out some of the key facts and figures from the report.
[scribd id=188927806 key=key-1o8kcykvgp3sg16cu6zr mode=scroll]