Westside Market to Open East Side Store, Adds Wi-Fi and Technology
---
---
Westside Market is moving to the east side.
The New York City-based grocery store chain known for its stores on the Upper West Side of Manhattan announced it will open its first east side store in the East Village area. The 18,871-square-foot store, currently under construction, is located on East 12th Street.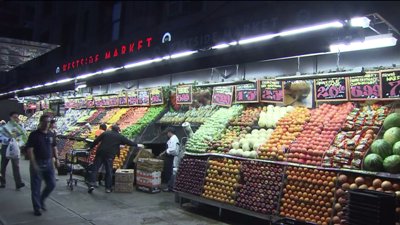 The location will also include new technology. Customers who visit the store will be able to connect to Wi-Fi from electronic devices including smartphones and tablets. In addition to installing Wi-Fi, the company is using technology to create faster checkout counters and an advanced security system.
The store is also developing an application customers can use to learn about products sold at the store as a part of the shopping experience. George Zoitas, CEO of Westside Market NYC, said after years of emails from customers requesting an east side store, the company was happy to open the new location.
"Since the original Westside Market NYC was opened by my father, John, in 1965, we have worked diligently to provide the best supermarket experience to residents along the west side of Manhattan," Mr. Zoitas said. "After 48 years, four locations and many people asking when Westside Market NYC would meet the east side, we felt that the opportunity with 84 Third Avenue was the perfect introduction for our brand to the other side of Manhattan."