Sprint Offers Connect Service for Landline Lovers
---
---
Sprint is offering consumers and business owners a new alternative to landline service.
In November, it began offering Sprint Connect, a service using wireless technology to replace the traditional landline service. Customers and businesses who sign up for the service are eligible for two cordless phones with local and long-distance service.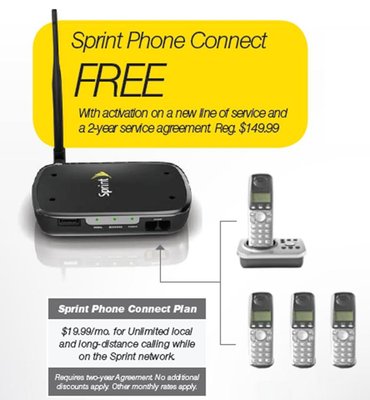 The technology used to power the phones is a fixed wireless terminal that uses Sprint's network independent of broadband or a traditional landline. The phone service has the traditional call waiting, caller I.D. and three-way calling features provided on the older, traditional phone model. Up to four handsets can be used per account on the system. Consumers can sign up by calling the company's customer service hotline or visiting a retail location.
The latest service offering is among Sprint's plans to expand its customer base. Currently, the company has about 54 million customers. The company announced in the fall that its 4G LTE service had been extended to include 45 new markets, including Manhattan, Queens and Staten Island. Earlier in 2013, Sprint expanded its service offerings in the Bronx and Brooklyn. The company previously expanded its 4G LTE service in other major U.S. cities, including Atlanta, Houston, Dallas and Los Angeles.