Number of Stalled Sites Drops 26 Percent
---
---
The number of stalled construction sites in Manhattan dropped 26 percent over the last year, according to a New York Building Congress analysis of New York City Department of Buildings inspection records.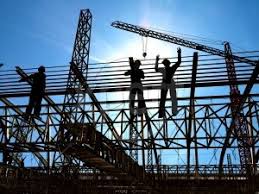 The number dropped from 122 in November 2012 to 90 in November of this year, while the citywide number dropped just 12 percent, from 690 to 610.
While residential projects represent 67 percent of those that commenced but were halted, many luxury residential developments have come back online.
"A number of luxury developments, which were shelved during the Great Recession, have come roaring back to life," said New York Building Congress President Richard Anderson, in a statement.
Among those is the Renwick Modern in Hudson Square and two large-scale condominium projects at 56 Leonard Street tower and 5 Franklin Place in Tribeca, while construction of Silverstein Properties' Four Seasons Hotel and Residences at 30 Park Place is expected to resume in December.
Of the 610, however, more than half have been stalled for at least three years.
"While the numbers are certainly moving in the right direction citywide, there's still plenty of work to do in terms of activating construction at hundreds of long-dormant sites, especially in the City's outer boroughs," Mr. Anderson stated.
"Mayor-Elect Bill de Blasio has vowed that housing will be a priority for his administration. This list of stalled sites might be the perfect place to begin. These sites offer the potential to increase the city's housing stock, revitalize neighborhoods, create good jobs and grow New York's economy."
The Bronx was the only borough to experience an increase in the number of staled developments, from 26 to 43.