New York Internet Deal Helps CBRE Retain 100 William Street Assignment
---
---
Data center provider New York Internet Co. has reportedly signed a 10-year lease for the 22,000-square-foot top floor at 100 William Street that the firm had previously subleased from Level 3 Communications.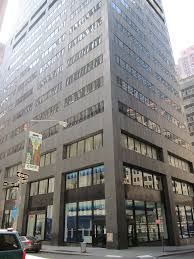 Crain's characterized the new lease as one of several, recent, new leases at the building that  helped CBRE retain its role as landlord rep on behalf of the building's new owner, Manulife Insurance.
Among those recent deals, Gorayeb and Associates signed a 15-yer lease for 17,000 square feet on the building's 12th floor at asking rents in the mid-$40s per square foot. Asking rents on the New York Internet space was $48 per square foot.
The CBRE Group, led by broker Mark Ravesloot, was not available for comment and Wes Rudes, a broker with Cresa who represented New York Internet, did not return calls seeking comment in time for publication.
But public records show that previous owner, Mitsui Fudason America, purchased the property from Lighthouse Real Estate in 2007 for $180 million before selling it to Manulife for a reported $170 million last month.
The 21-story, 400,000-square-foot building, with an exterior black-slate panel wall system, occupies the half block bordered by William Street, John Street and Platt Street with building access available from the first two. 
The building features a four-story atrium that can be accessed from both William and John Streets and features a Starbucks, Citibank and John Street Florist. Upstairs, floor plates are uniform in size but flexible, with an average rentable area of approximately 20,500 square feet.
100 William Street
,
Citibank
,
Cresa
,
Gorayeb and Associates
,
John Street Florist
,
Level 3 Communications
,
Lighthouse Real Estate
,
Manulife Insurance
,
Mark Ravesloot
,
Mitsui Fudason America
,
New York Internet Co.
,
Starbucks Coffee
,
Wes Rudes