Measuring Up with Peter Weismantle
---
---
Flags waved and onlookers cheered back in May when construction workers hoisted a crown atop 1 World Trade Center. The gleaming tower reached a symbolic 1,776 feet, and the Port Authority proclaimed it the "tallest building in the Western Hemisphere." An official ruling had not been made, however, throwing the building into a rivalry with Chicago's Willis Tower, the holder of that accolade for the last quarter-century. Later this week, the controversy will likely be put to rest, when the Council on Tall Buildings and Urban Habitat meets with Skidmore, Owings & Merrill, the architecture firm behind 1 WTC, to make the official ruling after a presentation by SOM at the CTBUH's annual dinner and symposium. Peter Weismantle, the CTBUH's Height Committee chairman and a director of Supertall Building Technology at Adrian Smith + Gordon Gill Architecture, who served as senior technical architect of the world's tallest building, Burj Khalifa, spoke toThe Commercial Observer last week about the upcoming ruling, the controversy behind it and his experience and thoughts on the world's tall and supertall.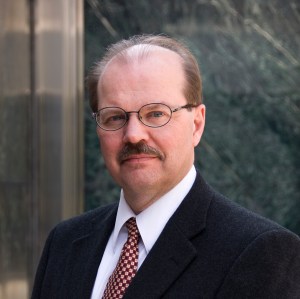 How will you measure 1 World Trade Center?
We don't go out with a tape measure [laughs]. There's going to be a meeting here in Chicago. We're going to convene with the Height Committee, and SOM is going to make a presentation. For a normal building, there's a form to fill out, and, in certain cases, where there is a question, we ask that they accompany the form with some drawings. In this case, because of the controversy—Is it an antennae? Is it a spire? And then, of course, the measuring point: Is it measured from the Vesey Street side or from another entrance?—we're asking Skidmore, Owings & Merrill to make that presentation so we can deliberate and take a vote.
What will it come down to? 
There are two issues. One: Is it an antennae or not? And two: From which point should the building be measured? There are entrances all around the building, and the ground isn't flat. That will be part of the presentation.
The last time we had a controversy was in 1996, when the Petronas Towers became the world's tallest. The Sears (Willis) Tower was much taller than the Petronas Towers if you took into account the antenna, so that's when the rules were more or less clarified, saying that antennas are really pieces of equipment, not necessarily designed or constructed with the building and certainly not designed by the architects of the building. And antennas also can be replaced fairly easily. So those elements would not be counted in the official designation of height to architectural top.
How long will the process take to determine the height?
I hope it's determined that day.
Why do you think the owners take so much pride in the height?
The sun will still come up the next day no matter what we say is the precise height for the building. But they've made a lot of effort, from what I understand, to place the top of that—whatever it is, spire or antennae—at 1,776 feet above a certain point.
You'd have to ask the owners, but the symbolism of 1776 may be more important than being the tallest in the Western Hemisphere. The tallest buildings in the world are no longer being built in the Western Hemisphere. They're in the Middle East and in China. Those are significantly taller—I mean, significantly taller. But I guess there are still some bragging rights.
What do you think about 1 WTC's look?   
I think it's a handsome building. I'm sure a lot of care was taken in the design of it. But like most things, beauty is in the eye of the beholder.
The important thing is that these buildings are massive undertakings. We had a multidisciplinary team of architects and engineers—I think more than 100 people—at Burj Khalifa. Maybe it's not NASA going to the moon [laughs], but it's still quite a team effort to maintain the vision.
With respect to 1 WTC, they went through a lot more hoops than we did in the 11 years or so it has been under consideration. The design changed, all the politics, and this and that. That's a magnificent accomplishment, so we shouldn't—tell your readers—get focused on this silly height thing [laughs]. They should be very proud of what was accomplished.
What makes the CTBUH the "official" ruler on building height?
Historically we've kept a database on tall buildings, and back in 1996, when Petronas Towers was named taller than the Sears Tower, Lynn Beedle, our founder, was in the news. So we've kind of anointed ourselves (laughs). It's not a governmental organization. It's just a bunch of professionals who like to share information. We're kind of high-rise groupies, if you will.
Can you talk about your role as senior technical architect on the 162-story Burj Khalifa?  
Architecture is a collaborative effort, and it takes a lot of people to do things. Both Adrian Smith and I were still at SOM at the time, and in 2003 there was a very brief competition that we won, so we started designing it in March of 2003. Construction was completed in 2010.
Adrian was the design partner in charge of the project, so he and his team came up with the vision, the design concept and the image of the building and how it's organized. My responsibility and my team's responsibility was to integrate all the technological systems—things like the elevators and the exterior wall and MEP (mechanical, electrical and plumbing) systems and to get all that to work together and function as a single building.
You have the world's tallest elevator in the building, you've got a robust structure to go up 828 meters, and there are a lot of setbacks, as the building kind of steps back and comes to a point that's about 4 feet in diameter. So there's a lot of stuff happening. My job was to make sure it happened properly, integrating systems and doing it safely.
What's the most impressive tall building? 
My children are my favorites. Burj Khalifa is my favorite.
But one of the reasons I became an architect was two buildings in New York. I grew up in Queens, near Kennedy Airport. I remember the first time I saw the TWA Terminal. I just said, "Wow!" It's amazing.
I also grew up looking at the Empire State Building. What's interesting about that building is that it was built in like 13 months. It was a much simpler building, and simpler times, but to me that's a pretty damn impressive thing.
How do you ensure safety in the supertall? 
We start by building to code. But we apply what we call enhancements, so we go beyond the code. I always say, you don't do the world's tallest building on the world's newest technology. You really base it on precedent, what's been done, and maybe you push that a little bit. But you're not going to invent a total new way of doing things and try it out for the first time on the world's tallest building. You leave that for less ambitious projects.
In the sense of fire [and] life safety, the fire alarm and the fire suppression systems are critical, so when you design those, you design them so it's unlikely that they can fail, and you design a redundancy. You might have two standpipes feeding the water tanks in the tower. One of the fundamental things we do with respect to sprinklers and the standpipe system is that the water is supplied by gravity, through a series of tanks up in the building. Gravity will always work—a pump may not. So the fundamental water supply for the sprinklers relies on gravity. Someone could tamper with the valves or something, but you have technology that prevents that. It will work.
If there's a problem, you want to detect it early, and you want to communicate it early and pinpoint where it is, so the fire alarm system is very sophisticated. In a building like Burj Khalifa, with over 3 million square feet above grade and another 2 million below grade, there are a lot of areas that have to be monitored. One of the enhancements on Burj Khalifa is that the stairs are within the concrete court, so it's much more robust and protected.  We've smoke-controlled the stairs; they are pressurized so that smoke is prevented from getting in in the event of a fire.
We're also using what we call lifeboat elevators. The express elevators can be turned over to help assist evacuating the building on emergency power.
It's the code, and beyond.