Industry Leaders Gather in NYC to Discuss Technology and Infrastructure
---
---
It's no secret that New York City is facing challenges with its aging infrastructure and growing technology community. Real estate and technology professionals gathered Nov. 13 to discuss the topic and others over breakfast at the "Investigating the Impacts of Technology Innovations in CRE and NYC Infrastructure" event in Midtown.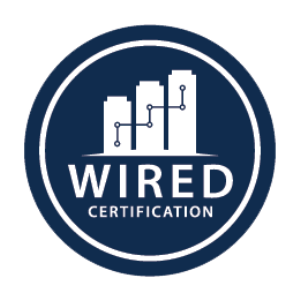 The event was organized by the NAIOP Commercial Real Estate Association. Industry leaders served as panelists during the breakfast session to discuss how to overcome challenges facing the city as the technology industry continues to grow. Among panelists at the event were Michael Rudin, managing partner at Rudin Management Company, Ari Goldberg, CEO and co-founder of Stylecaster Media Group, Charles Buscarino, president and founder of the Clarient Group, and Phil Kirschner, head of workplace strategy at Credit Suisse. WiredNYC Director and co-founder Arie Barendrecht served as the moderator for the event.
Installing more technology into buildings and securing data shared on connections were among main topics at the event. Panelists also spoke about the political aspect of technology growth in the city.
"Mayor Bloomberg is a great tech entrepreneur," Mr. Goldberg said. "I think that attracted tech companies to the city, because there was a leader that businesses could look up to. The new administration will have to keep that momentum going."
Expanding Wi-Fi and gaining stronger wireless phone signals were also discussed among panelists. Younger new businesses need Wi-Fi and cell service to function in office spaces as they move to the city, panelists discussed.