Dumbo Condo Development Wins Landmarks Approval
---
---
Megalith Capital Management has received approval from the New York City Landmarks Preservation Commission for its plans at 200 Water Street in Dumbo, paving the way for the developer to convert an existing warehouse into luxury residential condominiums. 
"We are excited to be a part of the continued transformation of Dumbo through the adaptive reuse of this historic property," said Sam Sidhu, managing principal at Megalith Capital Management, in a prepared statement. "Our goal will be to create new luxury condominium residences within the context and full recognition of this emerging neighborhood."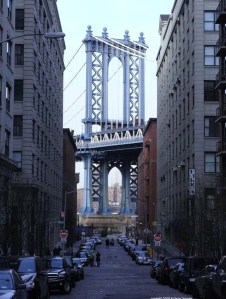 Megalith Capital's plans call for a residential building comprised largely of three-bedroom units. The development will also include the construction of two additional penthouse floors atop the existing four-story building. On the developer's first visit to the Landmarks Preservation Commission, the agency elected against taking immediate action and delayed voting until last week. 
Megalith Capital owns and operates over $200 million in real estate assets across New York City, Los Angeles and other major markets, according to the company's website.