Cornell Realty Selling Williamsburg Rental Property, Asking $38.5 M.
---
---
Brooklyn-based Cornell Realty Management LLC is selling a 49-unit, four-story, 61,000-square-foot multifamily rental building at 76-80 Meserole Street in Williamsburg for $38.5 million.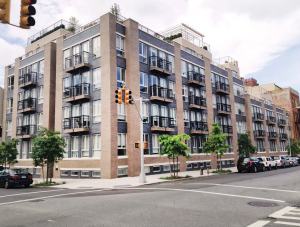 The building features 41 one-bedroom apartments averaging 990 square feet and eight two-bedrooms averaging 1,283 square feet, 21 of which are duplexes.
"Williamsburg is golden. Everyone wants to own property there," said Eastern Consolidated's David Schechtman, who is marketing the property with Lipa Lieberman, Gabriel Saffioti, Nicole Rabinowitsch, Abi Kassin and Gary Meese, in a statement.
"Officially Brooklyn's hottest sub-market, the neighborhood has eclipsed virtually all of Manhattan's trendiest, most popular enclaves."
The building was originally developed as a condominium, making a re-conversion to condo a viable option, Mr. Schechtman added, though noting that in-place rental income and opportunity to capitalize on leasing the remaining units at strong market prices, at upwards of $50 per square foot, exists. The building is currently 89 percent leased.
The building also benefits from a 15-year, 421-A Tax Abatement, with amenities including a virtual doorman system, indoor parking garage, storage units, laundry facilities, a tenant lounge and meeting room, fitness center, furnished rooftop terrace with spectacular Brooklyn and Manhattan views.
"As expected, we are already seeing a surge of investor interest in this building… because of its location and near recession-proof financial options," added Mr. Saffioti.