C. Wonder Expands at 1115 Broadway
---
---
C. Wonder has signed an additional 8,835-square-foot lease at Adams & Company's 1115 Broadway, bringing the firm's total footprint in the building to 36,530 square feet.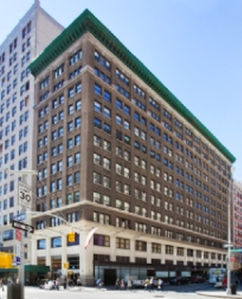 The clothing, accessory and home décor company moved into the building nearly two years ago, taking 24,000 square feet at the time, and it is in talks to grab another 4,000 square feet on the heels of this latest deal, brokers said.
"They like the neighborhood and we like creative tenants," said James Buslik of Adams & Co., who represented both parties with Jeff Buslik. "They pay on time and they are reliable and we're happy to see them grow in the building."
The company's headquarters serves as a creative meeting point for its design, administrative and support teams, in a building that provides some of the larger floor plates, at up to 24,000 square feet, in the area, Mr. Buslick said.
"This building is kept in immaculate condition," he said, noting that Adams & Co. has owned the property for roughly five decades. "That's the thing with Adams & Co. — even their older buildings are really kept in 'A' condition. It's just a great product at a great price."
Asking rents range up to $59 a foot for floors that overlook Madison Square Park, and while unable to disclose the details of a pending deal, an additional tenant has agreed to take space, which will fully lease out the property.
"This is in the heart of the Flatiron District in as good a location in Midtown South that you're going to find," Mr. Buslik said.
Additional office tenants in the building include Arenson Office Furnishings, Harris Publications, Inc., Select Office Suites, Easter Unlimited, Inc., Paper Magic, Rubies International, Seasons USA; and retail tenants include 40/40 and Apple Seeds.
The "C" in C. Wonder stands for customer.
1115 Broadway
,
Adams & Co.
,
Arenson Office Furnishings
,
C. Wonder
,
Easter Unlimited
,
Harris Publications
,
Inc.
,
James Buslik
,
Jeff Buslik
,
Paper Magic
,
Rubies International
,
Seasons USA
,
Select Office Suites