Barclays Looking to Consolidate
---
---
Barclays, the British banking and financial services company, has put about 500,000 square feet on the market for sublease at two of its Manhattan offices, according to a report from The Wall Street Journal.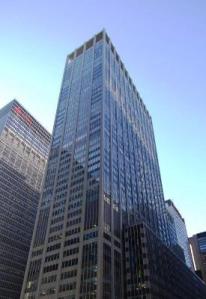 The bank is marketing approximately 400,000 square feet at 1301 Sixth Avenue and a further 100,000 at 200 Park Avenue, though it does not intend to sublease all of that space, according to the Journal's source. The bulk of Barclays' New York operations are based out of 745 Seventh Avenue, which the bank acquired as part of its deal for Lehman Brothers Holdings.
Barclays' 200 Park Avenue office is home to its private banking division. The bank first committed to 260,000 square feet at the property, also known as the MetLife Building, in 2000.
The subleases on offer are short-term, running up to seven years, which could be a deterrent to potential suitors, the Journal reported.