Westside Market Plans to Open Fifth Location
---
---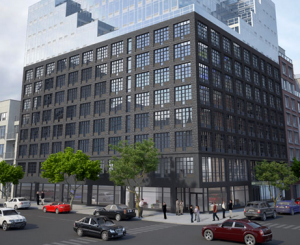 Westside Market has signed a deal for its fifth location in Manhattan.
The family-owned grocery store will take a 18,817-square-foot space at the base of 84 Third Avenue, currently being redeveloped by YYY Third Avenue LLC. The grocery store's space spans 10,500 square feet on the ground floor, with the remaining 8,317 square feet situated on the lower level.
"There was a noticeable gap in the market for food retailers in this area," said Ariel Schuster, executive vice president of RKF, in a prepared statement. "The large resident and student populations in the area will provide an excellent customer base for the Westside Market."
84 Third Avenue is one of the latest sites in the East Village to be redeveloped. Once the home of football mecca Nevada Smiths, which relocated to 100 Third Avenue upon demolition, the building has been redeveloped as a 90,000-square-foot, nine-story rental building with studio, one-, two- and three-bedroom apartments.
"Not only will the Westside Market be an outstanding addition to the entire East Village, but having a premier gourmet market at the base of our development will help transform 84 Third Avenue into a best-in-class, luxury rental building," said Eli Weiss, a partner at YYY Third Avenue LLC, in a statement.
Slated to open in summer of 2014, the building is leasing out its ground floor to commercial retail tenants. A small 327-square-foot space on the ground floor will also be allocated for a community facility. Mr. Weiss speculated to The Local East Village that the facility will likely be leased to a doctor's office or a university in the area.
Newmark Grubb Knight Frank Retail's Stu Morden negotiated on behalf of Westside Market in the transaction with RKF's Mr. Schuster, Zach Winkler, and Taryn Talmadge.