Magazine Trade Group Relocating to 757 Third Avenue
---
---
MPA-The Association of Magazine Media has signed a 10-year, 12,199-square-foot lease at RFR Realty's 757 Third Avenue, The Commercial Observer has learned.
The tenant will pay rent starting in the mid-$50s per square foot, according to data from CompStak. MPA, currently headquartered at 810 Seventh Avenue, will relocate in February when its current lease expires, according to a spokesperson who confirmed the deal.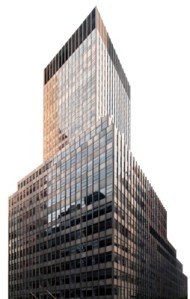 "We decided to take advantage of an advantageous commercial rental opportunity in a professional building with a landlord whose reputation is one of quality and integrity," the spokesperson told The Commercial Observer in an emailed statement.
Established in 1919 and headquartered in New York, MPA represents 265 domestic, associate and international magazine media members including Condé Nast, National Geograhic Society, Meredith Corporation, New York Media and others.
Elsewhere in the building, Train, Babcock Advisors has signed a 10-year lease for 6,961 square feet on the 27th floor, according to CompStak. The investment advisory firm will pay rent in the high-$50s per square foot after it relocates from 100 Park Avenue.
As previously reported, Epiq Bankruptcy Solutions signed a 28,036-square-foot lease at 757 Third Avenue in June. The building, where asking rents range from the low-$50s to low-$60s per square foot, has undergone significant renovations since being acquired by RFR in 1999.
Nicky Heryet of Cassidy Turley represented MPA in the leasing transaction. The landlord was represented in-house by Steve Morrows and Mitchell Konsker and Alexander Chudnoff of Jones Lang LaSalle. The landlord and tenant broker did not return requests for comment.
757 Third Avenue
,
810 Seventh Avenue
,
Alexander Chudnoff
,
Association of Magazine Media
,
Cassidy Turley
,
CompStak
,
Conde Nast
,
Jones Lang LaSalle
,
Meredith Corporation
,
Mitchell Konsker
,
National Geographic Society
,
New York Media
,
Nicky Heryet
,
RFR Realty
,
Steve Morrows