GoGo Tech Relocates and Expands at 1407 Broadway
---
---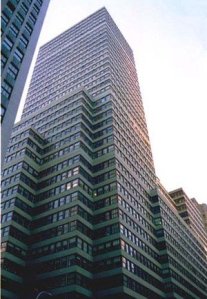 The Lightstone Group-owned 1407 Broadway has lured GoGo Tech into the building.
The online retailer and parent company of FactoryOutletStore.com will move from across the street and take a 13,701-square-foot space on the seventh floor of the building.
"GoGo Tech's previous location could not accommodate its rapid growth," said  Joseph Friedman, a senior managing director at Murray Hill Properties. "The firm has grown on average 15-20 percent ever year for the past five years. They wanted a creative open environment for their operation and 1407 Broadway able to [provide] a great build out at a budget that worked for them."
Mr. Friedman was the sole broker in representing GoGo Tech, sitting opposite of Michael Heaner, Jessica Kosaric, and Grant Greenspan, brokers from Kaufman Organization who represented the landlord.
"We've seen an influx of tech like GogoTech attracted to 1407 Broadway because of its upgraded office spaces and close proximity to major commuter hubs," said Mr. Greenspan, principal of the Kaufman Organization. "With low vacancy rates in the Flatiron/Union Square office market, Midtown is poised to grow with these industries looking for expanded space in quality office buildings. Creative tenants are also seeking exclusive full floor opportunities as they grow and expand. We are now diversifying the tenant roster while achieving record rents in the Midtown South office market."
The deal comes coupled with the signing of Galaxy Brand Holdings, a brand acquisition and development firm, that was recently formed. The firm took 10,900-square-feet on the 38th floor of the tower.
Mr. Heaner, a broker on the transaction, noted that the team has been working to relocate fashion tenants from the upper floors to the lower levels, which feature large floor plates that run from Seventh Avenue to Broadway. The floor plates of the office towers, he added, span about 13,000-square-feet.