FAA Panel Says Wi-Fi Is Safe On Planes
---
---
Soon you won't have to hit pause on that game of Fruit Ninja: the Federal Aviation Administration recommended Monday that airline passengers be allowed to use devices connected to Wi-Fi under 10,000 feet, reports the New York Times.
Currently, FAA policy states that all electronic devices must be turned off once the main cabin doors are closed and remain off until the plane gets to an altitude 10,000 feet to avoid electromagnetic interference. But, after over a year of reviewing their policies and airlines proving their planes are resistant to interference, the panel declared that it's safe to let passengers use the aircraft's onboard Wi-Fi during the beginning of flights.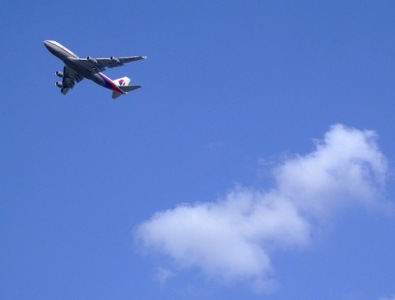 That means that, according to the panel's recommendation, travelers should be able to use their devices to play games, watch movies, listen to music and all that good stuff after the cabin doors have been closed. But the panel also said that checking email, surfing the Internet, and texting should be restricted until that 10,000-foot limit has been reached.
This comes just a few weeks after New York-based JetBlue announced they're equipping 130 of their planes with next-gen Ka-band Wi-Fi called "Fly-Fi." JetBlue says the new fleet should be connected by 2014, and the FAA also says the Wi-Fi regulations could be lifted as early as next year.