Babies Angry about South Slope CrossFit
---
---
A group of babies, dogs – and other residents – living adjacent to the CrossFit 718 at 712 5th Avenue in South Park Slope are shrieking, crying and barking over the continuous grunting, shouting and banging emitting like an "earthquake" from the popular gym.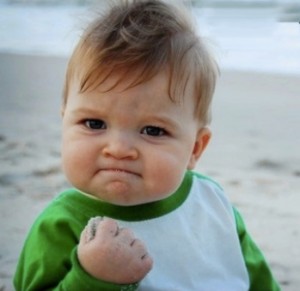 Neighbors told The Brooklyn Paper that the disturbing clamor, which starts at 6 a.m. on weekdays and 8 a.m. on weekends, is still driving them up a wall – assuming the walls hold up – two years after the gym came to town.
"It's been a nightmare," said resident Edwin Torres. "It's so bad the walls shake. It might eventually start causing structural issues."
The club opened two years ago in the one-story industrial building that, according to the publication, was "illegally converted" from a storage facility. Today it offers personal training sessions for $100 per hour and kids' sessions for $300.
But there's no training program for babies, or dogs, who are equally fed up.
"I put my pillow over my head and hope that it stops," said Jena Battaglia, "then babies start crying and dogs start barking."