Towering Data Center Lands Another Tenant
---
---
Co-location data center Windstream Corp. has reportedly signed an 11,000-square-foot, 15-year lease at Intergrate.Manhattan, a one-million-square-foot data center 375 Pearl Street.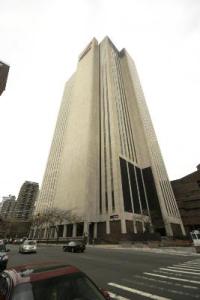 Sabey Data Center Properties converted the property two years into the world's tallest data center, and the lease brings the owner one step closer to achieving the goal of ushering in a new era of "Big Data," Crain's reported yesterday.
The Commercial Observer reported in March that the data center had initiated its first phase, with projections to ultimately accommodate 40 Megawatts of data center capacity over 600,000 square feet of floor space.
Windstream has agreed to consume up to 664 kilowatts in its new space, but that its power needs could grow to one megawatt, which could translate into an expansion within the building, according to Crain's.
"In the data center business, we don't measure deals by square feet, we measure by power," Dave Sabey, founder and chief executive at Sabey, told the publication.
The 32-story facility is the largest data center in the world and includes new infrastructure, climate control and electrical systems. Its first tenant, New York Genome Center, took space in the building earlier this year.
"Ensuring that institutions – whether they're financial services firms or health care providers or life science pioneers like the New York Genome Center – can securely store, access and share data is key to our city's tech future," said Mayor Michael Bloomberg, at a press conference earlier this year. "That's why Intergate.Manhattan is such an important addition to New York City's data infrastructure and to our economy."
The New York Observer first reported Sabey's transformation of 375 Pearl Street, the former Verizon Building, to a data center in a feature last year.
"This is the most complicated center of its kind in the world," Mr. Sabey told the publication at the time.
Michael Morris of Newmark Grubb Knight Frank represented the landlord in the Windstream deal. Michael Rareshide of Partners National represented the tenant. The brokers did not immediately return calls seeking comment.
Asking rents were in the $50s per square foot.
375 Pearl Street
,
Dave Sabey
,
Intergrate.Manhattan
,
Mayor Michael Bloomberg
,
michael morris
,
Michael Rareshide
,
New York Genome Center
,
Newmark Knight Frank
,
Partners National
,
Sabey Data Center Properties
,
Verizon Building
,
Windstream Corp.