Parkview International Signs Triple-Digit Deal at Carnegie Hall Tower
---
---
Parkview International renewed its 9,000-square-foot lease for the entire 58th floor of the Carnegie Hall Tower.
Asking rents were $120 a foot, the latest in a string of impressive numbers that has signaled a rebound in triple digit deals this year. The real estate industry is on pace for 60 $100+ a foot deals this year. There were just 35 triple digit deals last year.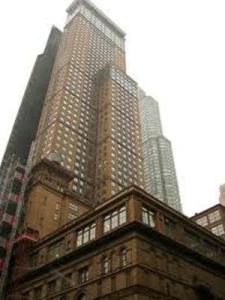 Silvio Petriello of CBRE represented the tenant, a Hong Kong-based development company. Matt Leon of Newmark Grubb Knight Frank and Palmer "Chip" Sealy of TF Cornerstone represented the landlord. Mr. Leon also worked with the landlord on a deal in the building last year, where asking rent was $100.  Parkview renewed for 10 years.
"We keep good tabs with the tenants," Mr. Leon told The Commercial Observer last year. "We're always checking in with them to see what they're planning and what they need so that we can get in front of requirements and deal with things in advance. We have sophisticated tenants who are very responsive to that who don't wait to the last minute to take care of their space needs. Working at this building is incredibly creative."