Nonprofit Signs For 14,567 SF at 120 Wall, Utilizes New Incentive Program
---
---
The Commercial Observer has learned that Concepts of Independence inked a 14,567-square-foot relocation deal at 120 Wall Street, cementing the Silverstein Properties-owned building's reputation as a base for nonprofits.
The tenant will move from the 10th floor to part of the ninth in the 15-year transaction. Marc R. Shapses, Nancy Weinstein and Joseph Messina of Studley represented Concepts of Independence, a 40-year-old organization that assists disabled individuals. Roger Silverstein represented the landlord in-house. Asking rent was $38 a foot.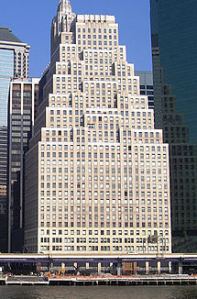 With the move, Concepts of Independence took advantage of the Economic State Development Corporation's fresh real estate incentive program for nonprofit companies. The initiative effectively eliminates the payment of real estate taxes over the life of a lease.
Mr. Shapses said that under the program, "when you're a nonprofit you actually don't pay real estate taxes. Tenants usually pay increases every year assuming taxes go up. Here, there's no increases. It's a fantastic program that has really filled up the building." Silverstein covered all expenses for this transaction's turn-key installation. Mr. Shapses said that the tenant's new offices are roughly the same size as its previous digs.
Last month, AFS-USA (formerly the American Field Service) inked a 41,000-square-foot deal at the Financial District tower. In May, another nonprofit, American Institute of Chemical Engineers, leased 16,506 square feet there.
The 34-story, 615,000-square-foot 120 Wall Street is now 95 percent occupied.