Midtown South Rents Up 44 Percent as Tech Spurs Double Digit Growth Nationwide
---
---
Tech submarkets across the country have posted double-digit growth in rents over the past two years according to CBRE (CBRE)'s U.S. Tech-Twenty report, provided exclusively in New York to The Commercial Observer.
In that two-year time frame, Midtown South, New York's tech hub known as Silicon Alley, has seen rents jump 44 percent, a clear indication of the Big Apple's growing appeal to tech companies and start-ups.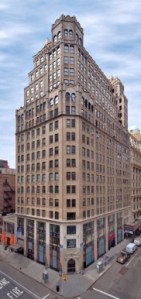 "I think the increase in rents reflects the amount of leasing activity and desire for tech companies to be in Midtown South," Ross Zimbalist, senior associate at CBRE, told The Commercial Observer.
The Midtown South submarket trails only San Francisco's SOMA district and Redwood City, which have experienced rent growth of 51 percent and 45 percent, respectively. Trailing just behind Silicon Alley is Mountain View, with a 42 percent growth.
CBRE's report tracks employment and market conditions in 20 tech-oriented office markets across the country, a list that also includes Austin, Denver, Baltimore and Los Angeles.
The growth of tech-centered submarkets has largely been influenced by the job market, where tech companies have added jobs five times the national average. High-tech jobs nationwide grew at a rate of 17.4 percent between 2009 and mid-2013, while non-farm jobs grew just 3.4 percent, according to the report.
Despite the rapid acceleration, there seems to be no end in sight—for Midtown South, at least.
"Recent leasing velocity has been as great– if not greater–than the past 24 months," Mr. Zimbalist noted.
Elsewhere in the country, Atlanta, Chicago, Los Angeles and Baltimore have been earmarked as potential growth markets for both tech tenants and investors.