Midtown East Development Site Sells for $69 M.
---
---
CB Developers has purchased a Midtown East development site in the Turtle Bay neighborhood at 944 Second Avenue for nearly $69 million, city records show.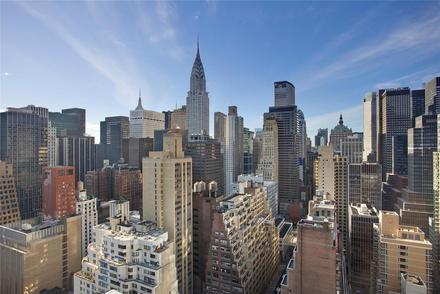 The seller, Israeli-based developer Fishman Holdings, had planned to build a condo or perhaps a hotel at the site after purchasing the property for just $12 million in November 2011, but the project never materialized.
It was not immediately clear if CB Developers would resume Fishman's plans there, or if they would opt to flip the property to another developer, but both scenarios seem possible given the developers' history.
A mad scramble for land is occurring among developers looking to cash in on monumental pricing in the high-end condo market, but in some cases firms have overextended themselves, as the sites flip like coins.
In Fishman's case, the firm was also building out 5 Franklin Place in Tribeca, which will become a 19-story, 129,000-square-foot high-end residential condominium with 90 units, perhaps similar to what was intended at the Second Avenue location, before it was forced to sell it at a September 2011 foreclosure auction to Elad Properties. The Real Deal reported on that deal last summer.
It's not the first time Fishman and CB Developers have done business. CB reportedly purchased a development site at 87 Chambers Street from Fishman in 2012, but city records show that CB flipped that property to Applied Development Company in April of this year.
Doron Goldenburg, a vice president of development at Fishman Group, did not return calls seeking comment in time for publication. CB Developers also did not respond to requests for comment, but the firm's up-and-coming website lists the company as a development, investment and management firm.
5 Franklin Place will feature retail frontage on Broadway, with one- and two-bedroom apartments and three- and four-bedroom penthouses with a terrace. Loft styled duplexes will feature 18-foot ceilings.